Muskham Art Group – Links and Other Resources
Muskham Art Group actively seeks links with other, similar art groups and societies. In the Newark area we are proud to be associated with the Newark Art Group. We also seek to build a set of links to useful art bodies, directories and suppliers.We hope you might find something interesting or useful from the following:
South Muskham and LIttle Carlton Village Hall
Some of Lynne Whitfield's work (our tutor) can be seen on this gallery's page. Go to https://meanderandmooch.com/
Vic is a well known local artist. His demonstrations have always been inspirational. Have a look at his website and perhaps book yourself some one-to-one tuition.
www.vicbearcroft.co.uk/index.

Visit the SAA website at
http://www.saa.co.uk and see what they can offer you.
Another great store for supplies. Go to https://www.artsupplies.co.uk/

This store is well worth a look at for all sorts of materials at keen prices. Go to
http://iartsupplies.co.uk/and see what they can offer you.
www.jacksonsart.com
https://www.greatart.co.uk/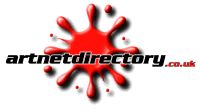 Many other arty things can be found at www.artnetdirectory.co.uk.
Spanish Painting Holidays Torrox – a delightful white village in Andalucia. The special light, panoramic vistas and unique architechture makes it the perfect place for you to explore your creativity under the guidance of our resident artist Anna Martin. Go to
http://www.paint-andalucia.com for more information.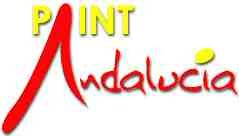 Cortijada Los Gazquez is a creative retreat/eco-guest house in the heart of the "Parque Naturel Sierra Maria-Los Velez offering stunning scenery as well as facitities that will unleash the creativeness you never knew you had. Go to
http://www.losgazquez.com/ for more information.

Another good site for art stuff is at http://www.artdiscount.co.uk/
Sleep under the stars every night from the comfort of your own bedroom. Treat yourself to a unique starscape installation. Look at www.stargazerceilings.co.uk



And just for some nice scenery take a look at www.fresh-air-and-sunshine.com
Other Artists and Art Groups
Buckinghamshire Art Society – Association of painters, sculptors and print-makers. Gallery of members' artwork as well as information about upcoming exhibitions and other art related events in Buckinghamshire. Also links to some members' websites.
Lake Artists Society – Member information and online exhibition of their paintings, history, shows. Based in the Lake District, UK.